Chanel narrative collages — Institut Français de la Mode x Lia Rochas-Paris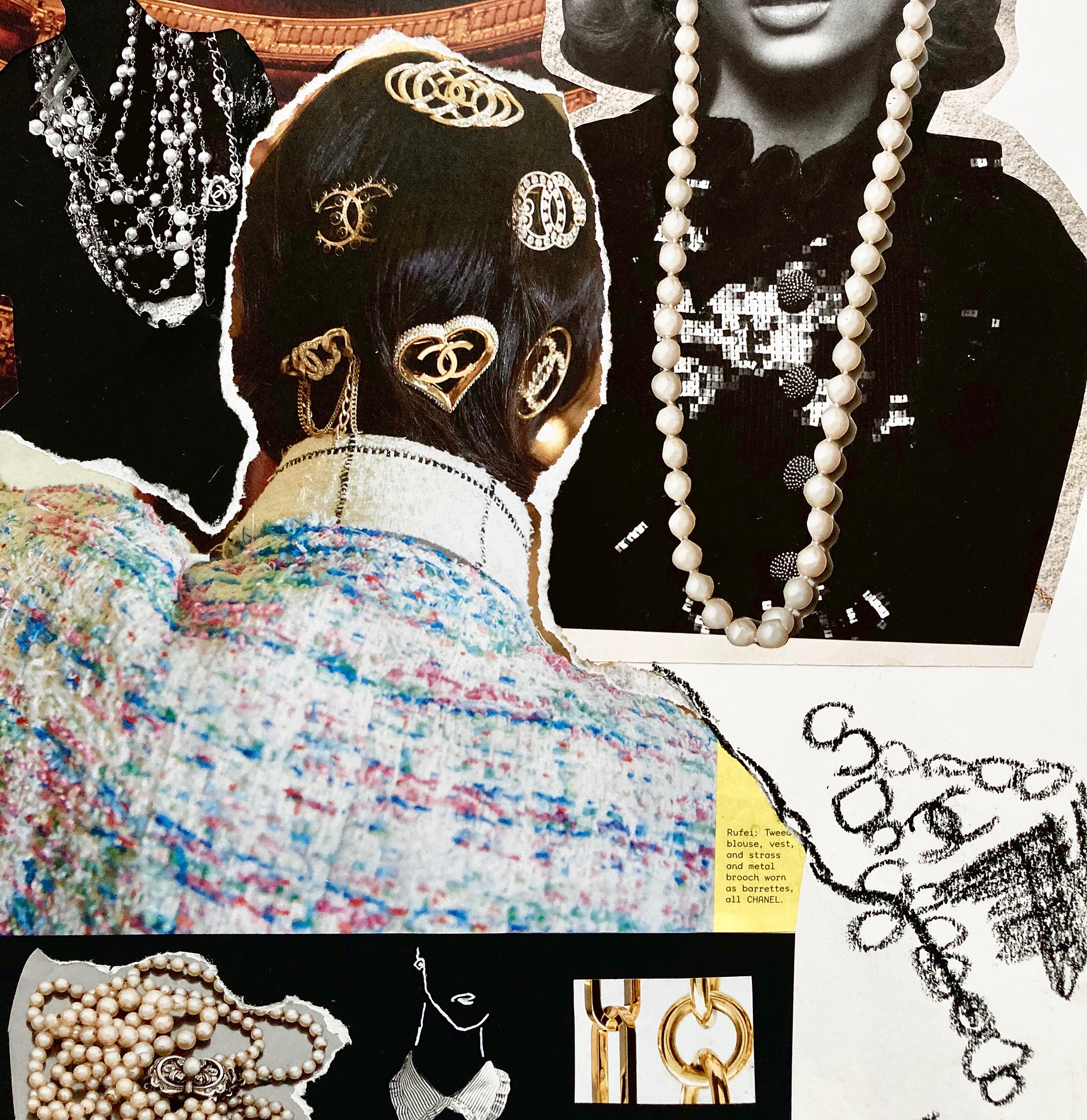 Print & Digital content design
2020
Collages project choosing the brand Chanel
Handmade collages applied on digital
Personal project as part of the Fashion Image Master Degree at Institut Français de la Mode in Paris.

Mentor: Lia Rochàs-Paris
Please Magazine Issue. 25
Vogue France Issue. 1000

Chanel brand's image is intimately linked to the history of founder and designer 'Coco' Gabrielle Chanel, who broke gender codes by following strong convictions: to liberate women's bodies and privilege aesthetic and functional garments. This collage project is inspired by the arts and crafts theme of the fashion house. Continuing in this direction, the aim was to tell the story of Chanel's unique style through handmade collages telling the story of the house most iconic products and revealing what lies behind Chanel's creative process. These collages would be posted on Instagram as a significant communication tool for today fashion brands and to sensitize viewers to the brand's rich and inspiring heritage. The visuals embody Chanel's major inspirations such as mixing men's and women's pieces, the symbolic meaning of the color black, the importance of Chanel's jewelries or the iconic shape of the N5 perfume bottle. Using print as my very first medium, my objective was also to depict Chanel's powerful visual language. Using a variety of plastic experimental techniques, papers and textures, the aim was to recall the importance of craftsmanship that is dear to the fashion House's artistic heritage and cultural knowledge.​​​​​​​